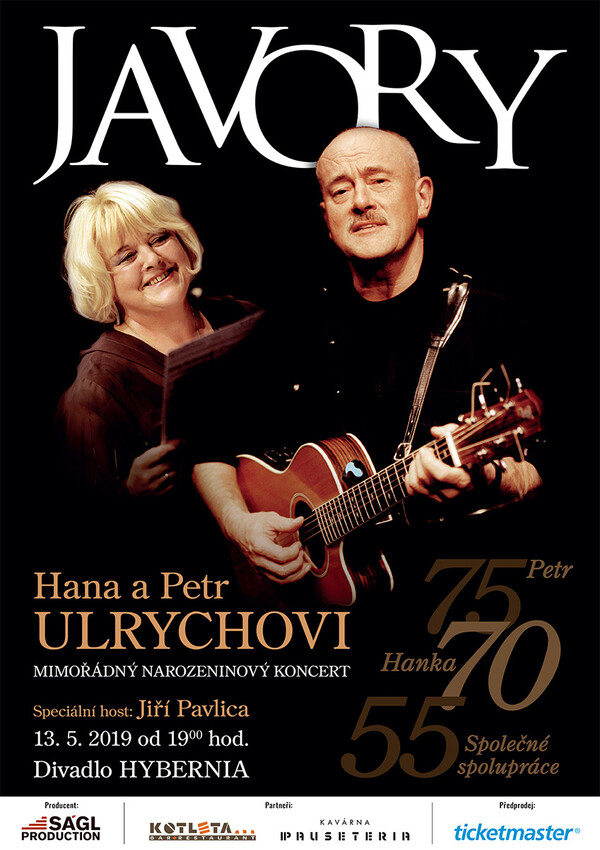 Javory - Hana a Petr Ulrychovi
Extraordinary concert at the Hybernia Theater
A TRUE MUSICAL SPECIALITY.
JAVORY ... HANA a PETR ULRYCH
EXTRAORDINARY CONCERT at HYBERNIA THEATER Prague.
13. May 2019 from 19.00
What is celebrated:
75 Years ... Petr
70 Years ... Hanka
55 Years ... cooperation
Special guest: Jiří Pavlica
Launch of CD and LP Nikola Shuhaj robber, music reeditions of the legendary album and 7 extra songs
There IS something to look forward to.
Back to overview
DELICATO CENTRUM a.s. is registered under file number B 15988, which is filed with the Municipal Court in Prague
IČO: 29039983, Registered office: Jeseniova 1196/52, Žižkov, 130 00 Prague 3
Copyright © 2007 – 2023 SÁGL PRODUCTION s.r.o.