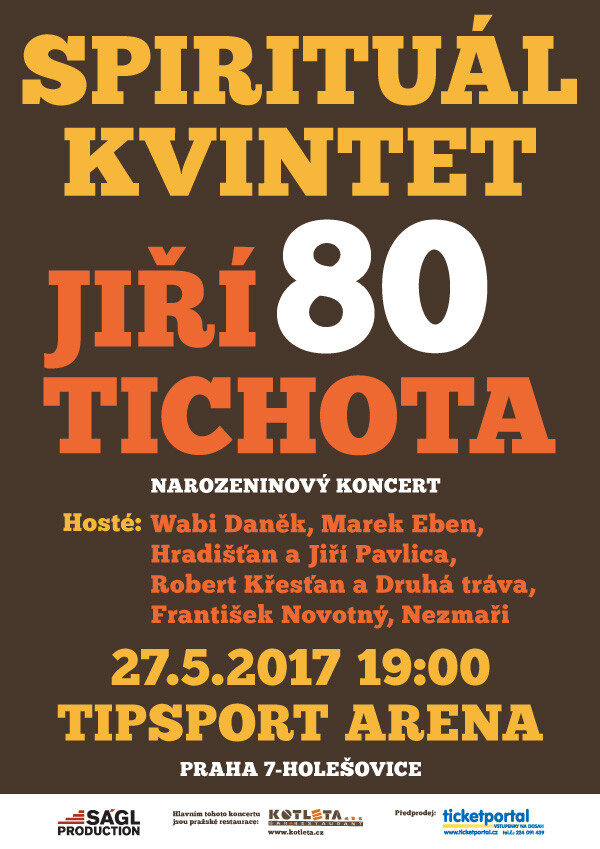 Spirituál kvintet
Jiří Tichota 80
THANKS to all the participants, guests, colleagues and mostly you…
the audience.
Chief Jirka Tichota ... GOOD HEALTH!
FOLK EVENT OF THE YEAR
SPIRITUÁL KVINTET celebrates 80th bithday of Jirka Tichota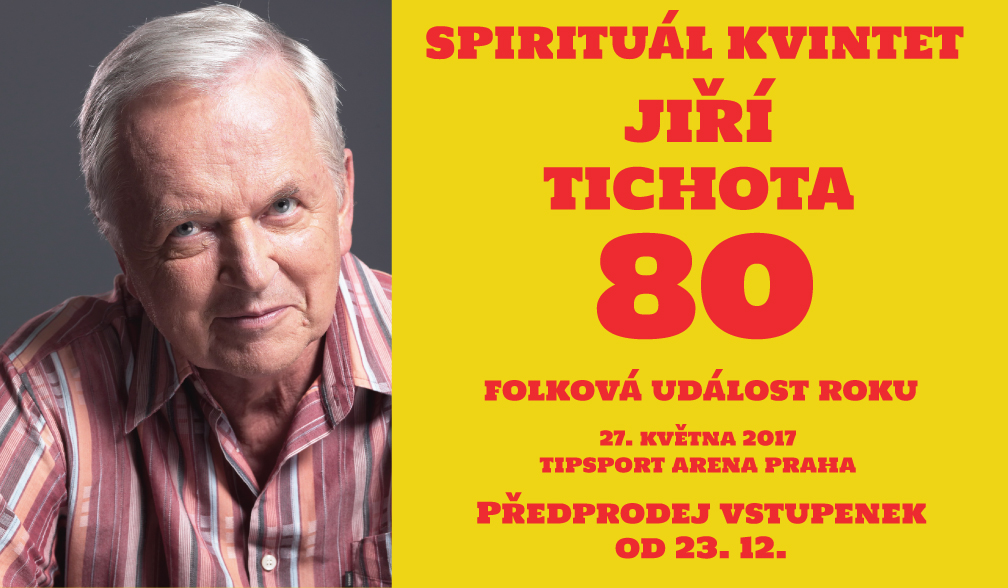 May 27th 2017
TIPSPORT ARENA PRAHA HOLEŠOVICE.
Confirmed guests: Wabi Daněk, Marek Eben, Hradišťan a Jiří Pavlica, Robert Křesťan a Druhá tráva, Nezmaři.
Back to overview
DELICATO CENTRUM a.s. is registered under file number B 15988, which is filed with the Municipal Court in Prague
IČO: 29039983, Registered office: Jeseniova 1196/52, Žižkov, 130 00 Prague 3
Copyright © 2007 – 2023 SÁGL PRODUCTION s.r.o.