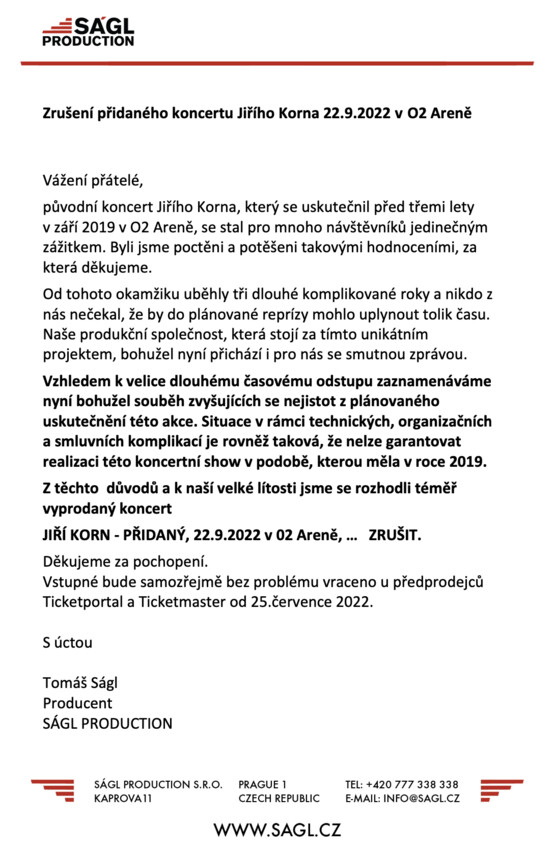 Jiří Korn 70
ADDED CONCERT
"WORLD-CLASS SHOW - WE WERE EXPECTING A LOT, BUT NOT THAT KIND OF PRODUCTION..." ...such and other superlatives was heard from the audience of the Jiří Korn's birthday concert at O2 Arena. And we were asked for it to be repeated.
Back to overview
DELICATO CENTRUM a.s. is registered under file number B 15988, which is filed with the Municipal Court in Prague
IČO: 29039983, Registered office: Jeseniova 1196/52, Žižkov, 130 00 Prague 3
Copyright © 2007 – 2022 SÁGL PRODUCTION s.r.o.